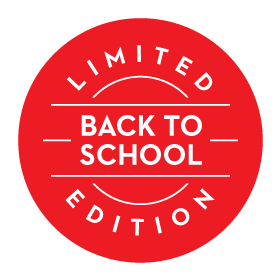 Mandara knows how tough back to school time can be under normal circumstances, but this year comes with an entirely new set of stressors. To help make the transition a little easier we developed our limited edition Back-to-School Kit, a collection of our ultra-premium products —deeply discounted and designed to help parents navigate the new back to school norm with a calm mind.
Free Shipping
Here's an example of how to work Mandara's products into your day, along with small moments of self-care:
Early Morning:
Start your day with your choice of either Calm CBD oil or a Joy Softgel.
Set aside time to do 2-3 minutes of meditation.
Afternoon:
Take a self-care break. Rub 2-3 drops of Zen Luxe Oil into your temples and wrists and do 5-10 minutes of light stretching.
.
Before Bed:
Take a warm bath. Zen Luxe Oil can be added to the bath oil or massaged into the scalp. Take a Dream Nighttime Gummy and drift off to sleep. 
WARNING: Not to be used during pregnancy or lactation. If you have a medical condition or take pharmaceutical drugs, please consult your physician before use. Keep out of reach from children.
*These statements have not been evaluated by the Food and Drug Administration.
This product is not intended to diagnose, treat, cure, or prevent any disease.