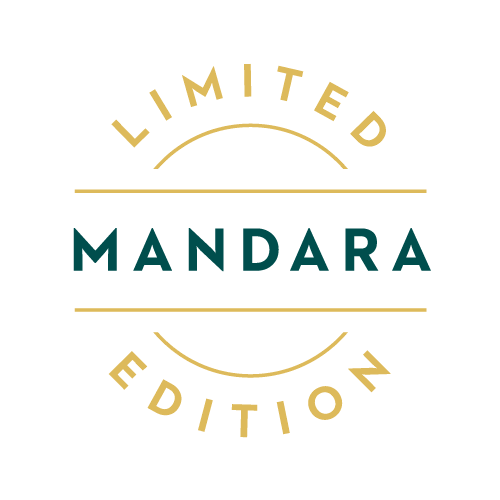 The ultimate wellness suite. Upgrade your wellness regimen with our complete set of premium products.
Includes:
1 Calm CBD Oil, 1 fl oz.
1 Dream Nighttime Gummies, 30 gummies
1 Joy CBD Softgels, 30 softgels
1 Zen CBD Oil, 2 fl oz.
1 Om Micro Mints, 60 mints
Free Shipping 
Due to packaging delays impacting the USA, both flavors of our Dream gummies will be temporarily featured in a different bottle than is depicted on our site. Rest assured, the product has not changed.
*May contain trace amounts <0.05% THC
Customer Reviews
09/18/2021
Judy R.

US
What a brilliant idea to package these together!
I have tried the Dream dummies (Love!) and the Calm, so I was eager to try other Mandara products. This bundle made it easy to do just that! I am very happy with everything!
Thanks for taking the time to review the VIP Bundle. We're so happy you're loving all the products.
09/11/2021
Cecile R.

US
Piece of heaven package
Piece of heaven package! Love all the products that I received in this package bundle. The mints help me cope through the day. And of course the drops are delicious and very soothing. The CBD topical body lotion smells amazing and works so very well. Not a single flake a dry skin left!And of course the gummy's are top rate within 15 minutes I'm sleeping and have an excellent quality of sleep. Overall highly recommend the bundle!
09/10/2021
Eri K.

US
Great product set
This is a great package to try the Mandara line-up and I really appreciate the quality of each of the products. My favorite are the mints, nighttime gummies and the calm oil. I don't love the scent of the luxe oil but the texture is nice.
09/08/2021
Aimee H.

US
Best CBD products
Mandara's product line up is simple and every product they produce is top quality! My favorites are Dream, Noy and the mints.
09/07/2021
Shalia M.

US
Fantastic Bundle
What a great value. I also had another friend order it and she loves it too. The zin oil is my favorite to use when I get out of the shower and the green apple cbd sleep sides are a staple in our house. Highly recommend buying the bundle when available as it allows you to try everything for a very reasonable Price 😍
Thanks for taking the time to leave this review, Shalia. Thanks for sharing Mandara with your friend too!
09/03/2021
Anita H.

US
Better Sleep💫
Mandará dream makes a positive difference in how long and how well I sleep.
Anita- we love to hear this positive feedback! Thanks for taking the time to write a review. Be well, Mandara
10/26/2020
Michelle D.

US
Wonderful Products
I am so happy with the quality of these products and the bundle collection allowed me to try a wide range of products. I especially love Dream! Definitely will be re-ordering!
WARNING: Not to be used during pregnancy or lactation. If you have a medical condition or take pharmaceutical drugs, please consult your physician before use. Keep out of reach from children.
*These statements have not been evaluated by the Food and Drug Administration.
This product is not intended to diagnose, treat, cure, or prevent any disease.