The ultimate collection for feeling your best. Rotate amongst products as needed, or break apart and share with love ones.
The Ultimate Wellness Bundle contains:
– 1 Dream Nighttime Gummies, Tart Apple
– 1 Dream Nighttime Gummies, Watermelon
– 1 Calm CBD Oil, Mandarin Mist
– 1 Calm CBD Oil, Spearmint
– 1 Om Micro Mints, Wintergreen
Customer Reviews
09/05/2022
Maria V.

US
Best Package Ever!
I love the mints and sleep gummies. Not a super fan of the oils, but they've come handy during stressful times.
Maria...thanks so much for your wonderful review! Cheers to you! Mandara.
02/09/2022
CarolAnn W.

US
A wonderful nights sleep, Zzzzz
Love the dream gummies, they help me a get a deep restful nights sleep. I always want to have these on hand and just sent some to my mom! A wonderful company creating high end CBD products, highly recommend. So far everything I have tried has been wonderful.
CarolAnn...thank you so much for the wonderful review! Cheers to you and your Mom! Mandara.
02/03/2022
Gina P.

US
Excellent!!
These products help me tremendously. I cannot say enough positive things about them. Im hooked, I'll be a lifetime customer.
Gina...thank you so much for the wonderful review! Cheers to you!
02/01/2022
Lori M.

US
5stars!!!
Love all MANDARA!!!!
01/29/2022
Sherry R.

US
Such a game changer!
I absolutely love the dream gummies. They have helped me sleep better with less waking up throughout the night.
01/19/2022
Kat M.

United States
Bundle
Have tried the mandarin cbd oil and it has worked wonders. Cannot wait to try everything this bundle has to offer!
11/24/2021
Anita H.

US
Mandará Bundle
Excellent! I find these products soothing.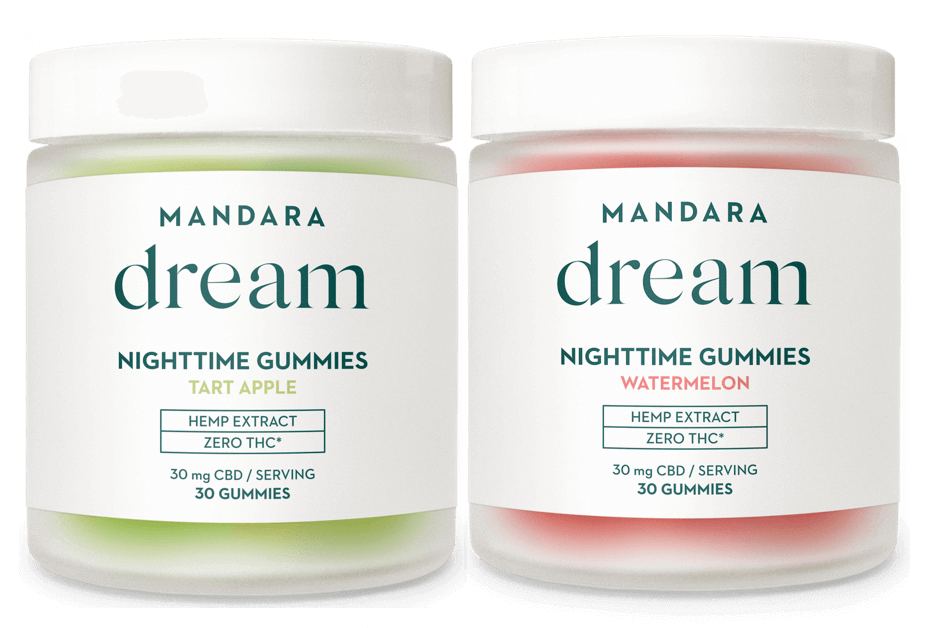 Dream Come True Bundle
Sweet dreams.
WARNING: Not to be used during pregnancy or lactation. If you have a medical condition or take pharmaceutical drugs, please consult your physician before use. Keep out of reach from children.
*These statements have not been evaluated by the Food and Drug Administration.
This product is not intended to diagnose, treat, cure, or prevent any disease.