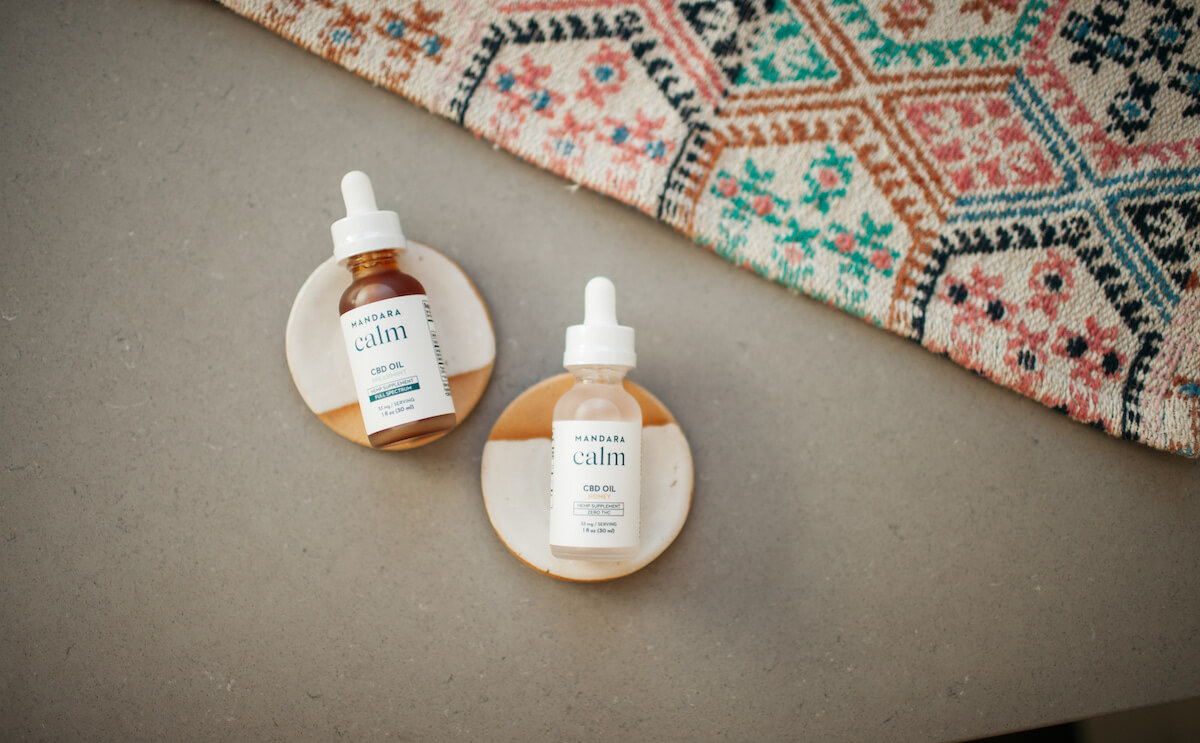 Consumers are increasingly realizing the myriad of potential benefits cannabidiol (CBD) provides for overall wellness. In fact, between 2014 and 2019, consumer sales of CBD in the U.S. increased 752%, and the market is expected to reach $20 billion within the next five years.
Despite the massive increase in sales, if you're just getting started with CBD, it can be difficult to determine which variety of product is right for you. Those interested in experiencing the many potential health and wellness advantages of CBD have the option of selecting between full-spectrum and zero-THC types. Knowing the differences between these types of CBD products can help you make an informed selection.
Full-spectrum CBD
Full-spectrum CBD contains all compounds found in the hemp plant, including cannabinoids like CBN (cannabinol) and CBG (cannabigerol), as well as terpenes and essential oils. Additionally, full-spectrum CBD products also contain trace amounts of THC (tetrahydrocannabinol), but in very low concentrations (up to 0.3%). This means there is no psychoactive impact, so you won't get high. 
The full spectrum of cannabinoids, terpenes and essential oils extracted from the plant work together to magnify the benefits of each individual cannabinoid. This interplay between cannabinoids and other compounds creates what experts often refer to as "the entourage effect." This enables the various components to work together and influence each other.
As their name suggests, full-spectrum products utilize the full spectrum of components that the cannabis plant has to offer. This allows products to highlight important terpenes that interact with cannabinoid receptors and the body's immune, nervous and gastrointestinal systems. Terpenes are organic compounds produced by a variety of plants and some insects. In full-spectrum products, terpenes interact synergistically with other compounds in the plant, like cannabinoids, to promote unique effects. 
Because full-spectrum CBD products do contain trace levels of THC, it's possible that even though the product will not get you high, that minuscule amount of THC could register on a drug test.
Zero-THC CBD
Zero-THC products, on the other hand, have gone through a process to isolate CBD, stripping away the other cannabinoids, compounds and plant materials. Flavorless and odorless, zero-THC varieties of CBD are often preferred by athletes and people who are subjected to drug tests for their job because there is no risk of trace amounts of THC appearing on the test panel.
While such products do not contribute to the entourage effect, there are still several advantages to selecting zero-THC products:
Ideal for creating CBD edibles due to lack of odor, flavor.
More accurate control over the amount of CBD in the final product.
They can be used to create products with a higher amount of CBD per dose.
What's Right For Me?
In the end, the best CBD products are those that suit your individual lifestyle. Each variety has its own benefits, and there's no "one-size-fits-all" product that suits everyone. Try what feels right for your body. So much of CBD use is a personal journey, and it's crucial to experiment in order to determine which variety of CBD product meets your unique needs.