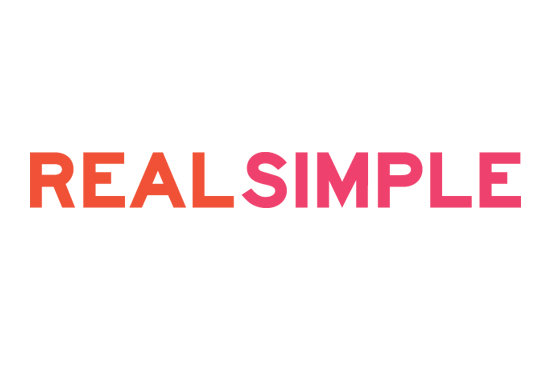 Real Simple, October 18, 2019
Here's the lowdown on how to wind down effectively with CBD.
My mom called me from New York last week to ask if I had ever taken CBD and wondering where she should start. This is a woman who breaks pills into quarters to get the minimal effective dose, and cautions against taking ibuprofen unless you're in dire need. The fact that she was inquiring about CBD made me realize that the trend has officially gone mainstream.
If you haven't already heard, CBD (short for cannabidiol) is one of the many active compounds found in the cannabis plant, and up until recently, it was only available in one of the states where medical or recreational cannabis use is legalized. That's all about to change with the recent passage of the 2018 Farm Bill, which made hemp (a strain of the cannabis plant which contains no more than 0.3% THC) legal in all 50 states. Pretty soon you'll be able to purchase hemp-derived CBD in states all across the country, and if you haven't already, you likely will see CBD products popping up in your local pharmacies, grocery stores, and even pet supply shops.
With health claims ranging from reducing inflammation to reducing anxiety, it's pretty tempting to at least want to give it a try, and there are plenty of options for how to do so. CBD is finding its way into skincare products and treats across the country. With this recent growth comes experimentation, and many people are trying something new and perhaps not knowing what to expect.
I live in Boulder, Colo., where CBD has been legal (and popular) since recreational use of cannabis was legalized in 2014. I recently reflected on when I first tried CBD oil a few years ago and, honestly, was totally underwhelmed. I was expecting to be magically healed from my anxiety and insomnia, but instead I found myself sitting up in bed wondering when it was going to kick in. Now, CBD is a regular part of my wellness routine and I do find CBD oil helps me drift off to sleep, wind down at the end of the day, and recover from a tough workout. But it took some adjustments.
Luckily, the CBD industry has come a long way over the last few years. There is much more educational information available, as well as new companies like Mandara, which takes a personalized approach to CBD and provides customers with Certified Wellness Coaches who are trained in helping customers put together an optimal CBD wellness plan. I talked to Peri Shaplow, the chief marketing officer at Mandara, who gave us a few tips for what to do when your CBD experience falls flat.
Adjust your expectations
Unlike the other major chemical compound found in the cannabis plant, THC, CBD has no psychoactive properties. Meaning no matter how much you take, you are not going to feel high. The effects of CBD are quite subtle. You might notice a slight reduction in anxiety after taking CBD, improved sleep, or fewer aches and pains. But if you're looking for a dramatic mind-altering effect, you might be disappointed by CBD or think that your product isn't working properly.
Also keep in mind that our bodies are all different, and so you will react differently to CBD than your coworker or neighbor might. Don't compare your experience to anyone else's. As Shaplow reminds us, "There is no one-size-fits-all approach to CBD."
Evaluate your CBD dose
Like with any new drug, start with a low dosage of CBD, but if you don't feel the effects you're hoping for, you might want to consider upping your dosage slowly and over time. Most CBD standard doses will start at 5 to 10 milligrams per day. To put things in perspective, in a recent case study looking at CBD for treatment of sleep and anxiety disorders, patients were given up to 175 milligrams per day. That doesn't mean you should start administering yourself clinical doses, however it does point to the fact that if you feel fine three to four hours after taking a small dose of CBD, you can start to up the dosage gradually.
Check your CBD source
Not all CBD products are created equal, and you need to be an educated consumer in order to separate the good stuff from expensive imposters. Shaplow recommends, "Always read the label for purity and potency information. Mandara values transparency, which is why our products are lab tested by third parties so you know exactly what you're getting. If a product is third-party tested, it's most likely one you can trust."
Try a different form of CBD
CBD oil is just one way to use CBD, and each method is metabolized slightly differently by the body. "Experimenting with different forms of CBD can help you find the right regimen for your needs; be patient and listen to your body," says Shaplow. Mandara's line contains CBD oils, nighttime gummies, and softgels. If you're looking for CBD to help with aches and pains or even menstrual cramps, you might want to try a topical lotion like this CBD-infused moisturizer. If you stick with oil, you can ingest it directly or even try cooking with it—just make sure to avoid heat to ensure the precious oil doesn't evaporate and lose potency.
Be patient
Overall, take the time to experiment and be patient with the results. "It's worth the time investing in finding the sweet spot for your body and needs. It may be helpful to keep a diary or consult a wellness coach for guidance," Shaplow says. And remember: CBD might not be for everyone, so if you don't like the way you feel, don't force yourself to keep trying.