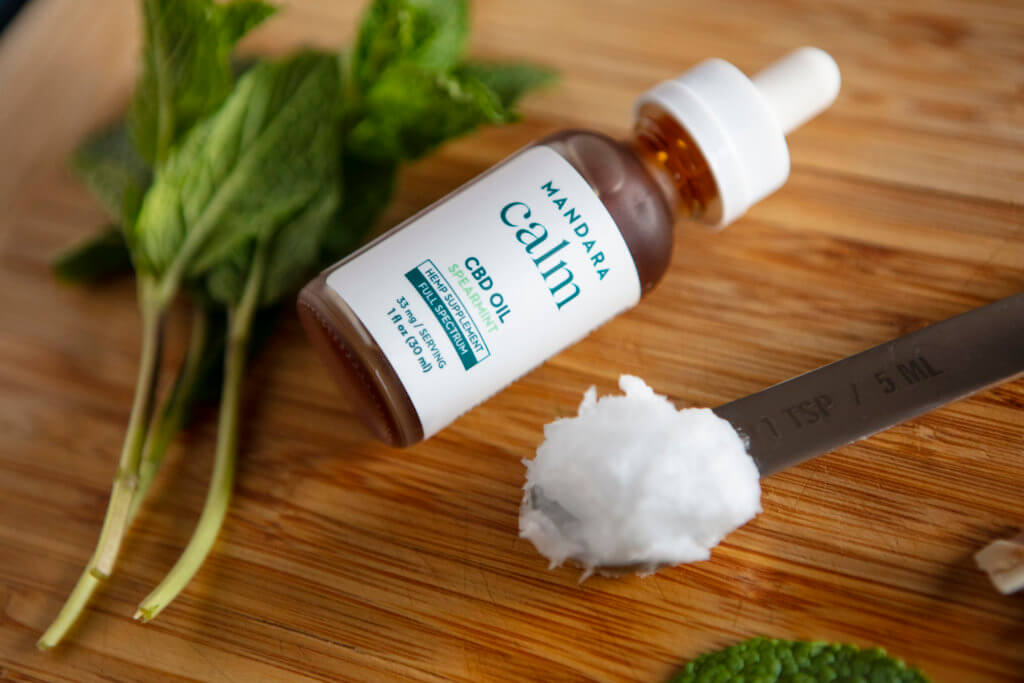 Written By Whitney James
Making sense of serving sizes in the CBD industry isn't always easy. At Mandara, we place huge importance on education and strive to maintain the utmost transparency with you. That's why we've created an easy visual tool to help you understand our labeling.
As consumers, most of us have been conditioned to consider things like alcohol content in craft beer or wine. The percentage in your favorite IPA doesn't change, even if you enjoy a 12 oz pour at the bar and then take home a growler. That's not how it works with CBD. A one ounce,  1000 milligram bottle (like our Mandara Calm Oils) provides 33 mg CBD per dropper. Other brands sell a variety of milligrams CBD per bottle, therefore altering the amount of CBD per dropper. 
We've developed this simple chart to help you make sense of what's in your bottle: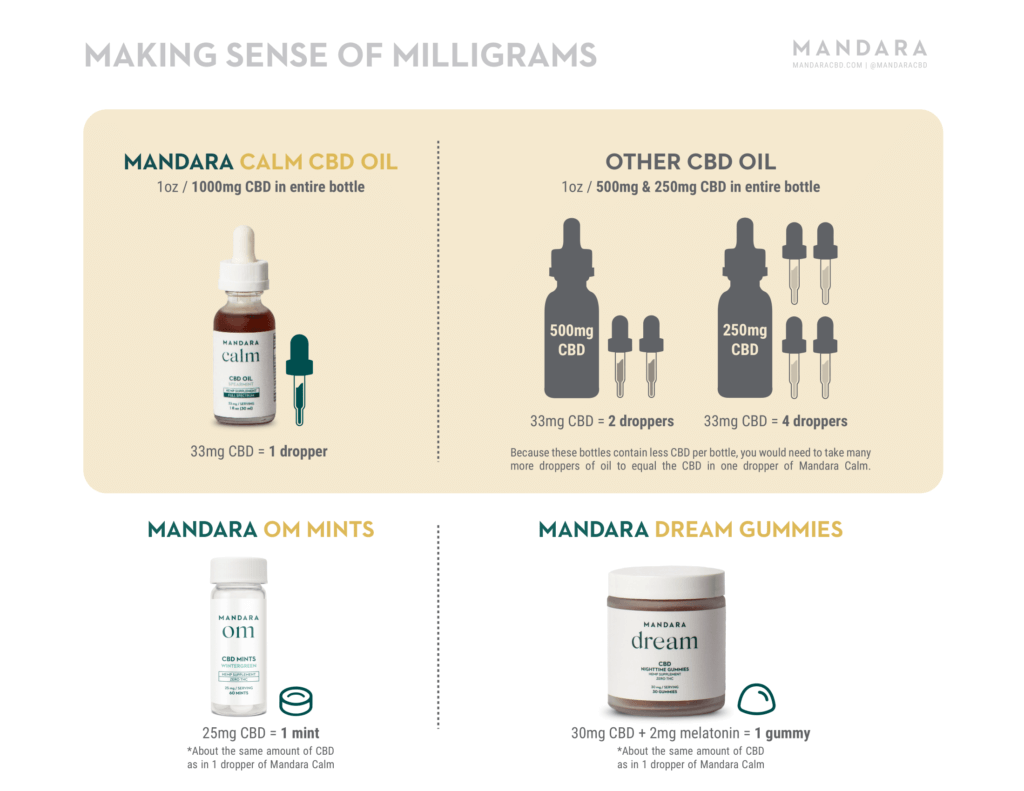 Reading labels shouldn't be confusing or frustrating. But unfortunately there is a lack of consistency in the CBD industry. Some brands advertise CBD per bottle, and some per dropper or serving. We hope to empower customers with clear information so that they can make informed purchasing decisions, and know exactly what they're getting in each product. 
As we have discussed in depth, every person's endocannabinoid system is unique and will respond best to individually optimized CBD servings. Some consumers might benefit from taking higher concentrations of CBD, while others will require less to feel the whole-body benefits CBD offers. No matter what amount of CBD you are seeking to incorporate into your routine, it's important to read labels closely or use trusted brands that value user-friendly labeling and third-party testing.
We recommend that Mandara first-time users begin with one dropper of Calm Oil or a Joy Softgel, Dream Gummy, or Om Mint once a day at the same time and building from there. You can find the specific CBD contents of each of our products in the chart above, and as always, get in touch with one of our wellness coaches for help optimizing your CBD journey.